Sunnyhairport, a specialized hair salon that is well known for its innovative, latest and creative hair color techniques. A premier hair salon that offers offer a wide range of services that are tailored to meet the unique needs of our clients, including hair color, haircuts, styling, and treatments.
Hair Color Transformation
Hair color can dramatically change your appearance by altering the overall look of your hair and complementing your skin tone, eye color, and facial features. Changing your hair color can enhance your natural beauty and give you a new, refreshed look.
There are many reasons why you might choose to get your hair colored. Some people do it simply to switch up their look and try something new, while others may want to cover up gray hairs or other signs of aging. Additionally, hair color can be used to create a certain mood or to express your personality, such as bold and bright colors or more natural-looking highlights.
When choosing a hair color, it's important to consider your skin tone and natural hair color, as well as your personal preferences and lifestyle. A skilled stylist can help you select the best color for your individual needs and ensure that the color is applied safely and evenly. So this is the best time to book your slot our experts and enhance your natural beauty, changing your hair color can be a great way to achieve that goal.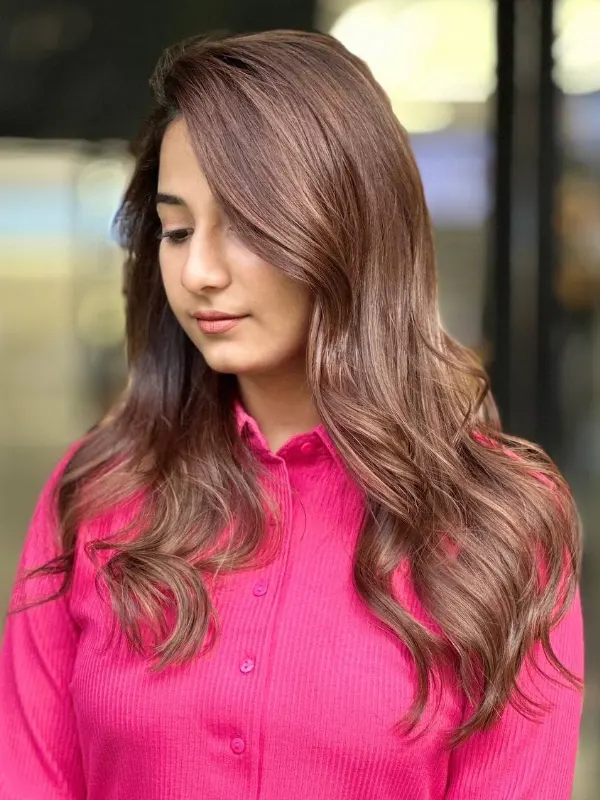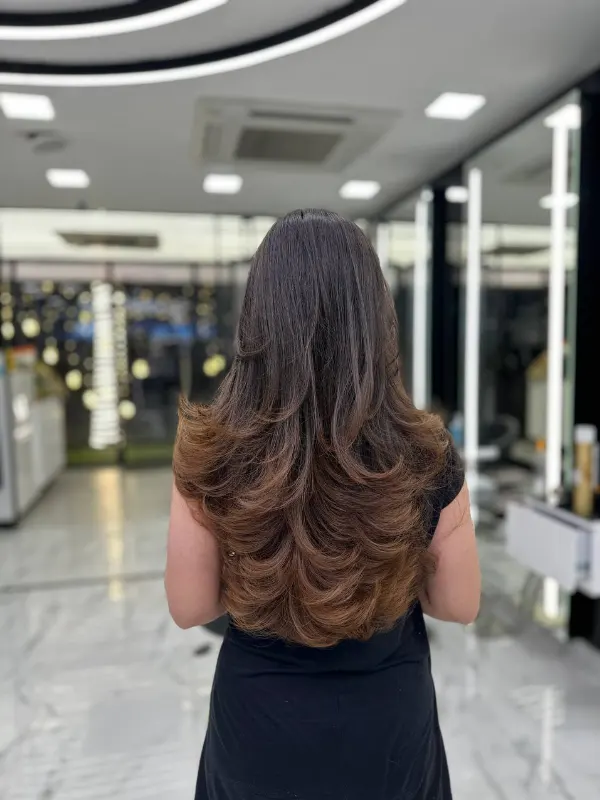 A nice haircut can definitely change your overall look, and it can have a big impact on your confidence and self-esteem. A good stylist can help you select a haircut that flatters your face shape and hair type, and they can create a style that enhances your best features.
Whether you choose a long or short haircut, it's important to choose your stylist wisely. Look for someone who has experience with your hair type and the specific cut you're interested in, and who has a good reputation for delivering quality results. Once you find a stylist you trust, be sure to communicate clearly about what you want from your haircut, and be open to their suggestions and recommendations. A good stylist will take the time to listen to your concerns and preferences, and will work with you to create a haircut that you'll love. Our team is expert and well trained for all your expectations. Overall, a nice haircut can make a big difference in how you look and feel, and it's worth investing in a good stylist who can help you achieve the look you want.
Hair relaxing treatments like keratin and botox can be popular options for those looking to nourish and smooth their hair. These treatments can help to reduce frizz, improve manageability, and create a sleek, shiny finish.
However, it's important to choose a good stylist who is experienced with these types of treatments, as they can be potentially damaging to your hair if not applied properly. A skilled stylist can help you determine which treatment is best for your hair type and condition, and can ensure that the treatment is applied safely and effectively.
It's also important to note that while hair relaxing treatments can provide benefits, they may not be the best choice for everyone. Some people may have allergies or sensitivities to the chemicals used in these treatments, and they may not be suitable for certain hair types or conditions.
If you're considering a hair relaxing treatment, be sure to do your research and consult with a professional stylist to determine if it's the right option for you. And remember, while these treatments can help to improve the look and feel of your hair, it's still important to maintain a healthy hair care routine that includes regular washing, conditioning, and nourishing treatments.
Nail extensions and nail art are both popular trends in the beauty industry. Nail extensions involve adding length to the natural nail using artificial tips or sculpting techniques, and can be done with a variety of materials such as acrylics, gels, or silk wraps.
Nail art, on the other hand, involves decorating the nails with various designs, patterns, and colors using specialized tools and techniques. This can include intricate designs, glitter, gems, and more.
Both nail extensions and nail art can be a fun and creative way to express yourself and enhance your personal style. However, it's important to choose a skilled and experienced nail technician who can ensure that the extensions or art are applied safely and effectively.
It's also important to note that nail extensions and certain types of nail art can be damaging to the natural nail if not done properly or removed incorrectly. It's important to maintain a healthy nail care routine and to take breaks from extensions or art to give your nails time to rest and recover.
Overall, nail extensions and nail art can be a great way to express your creativity and add a unique touch to your look, but it's important to prioritize nail health and safety when getting these types of treatments. And we are best when it comes about care!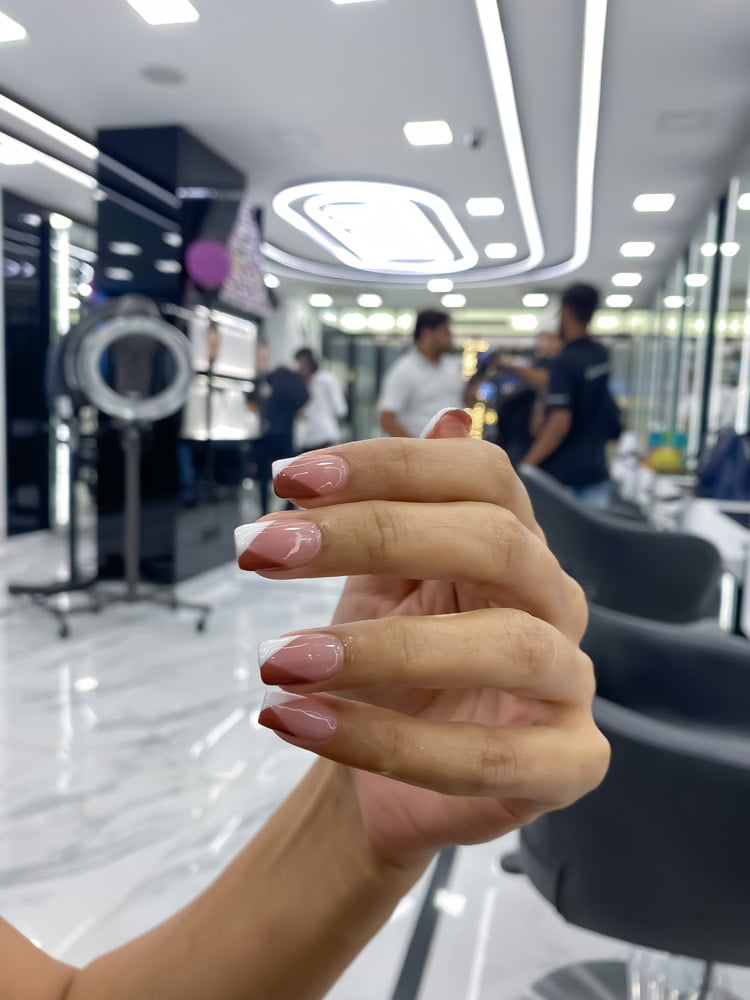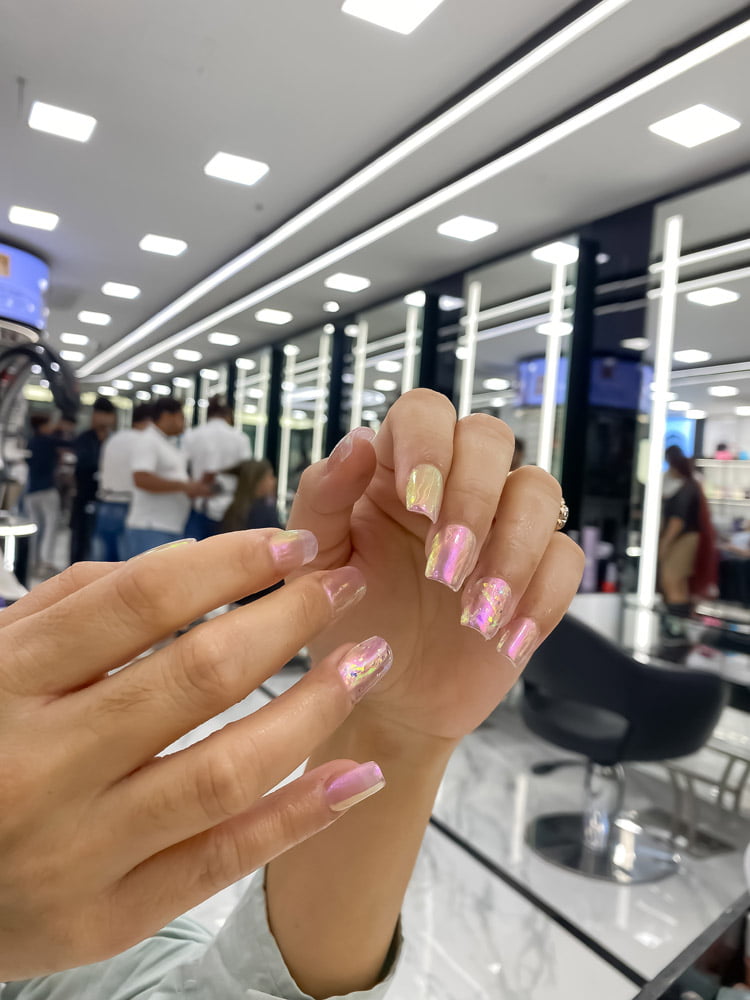 Manicure, pedicure, and massage are all great ways to give your body and mind a chance to relax and unwind. Regular treatments can help to improve circulation, relieve stress and tension, and leave you feeling refreshed and rejuvenated.
A regular manicure and pedicure can help to maintain healthy nails and cuticles, as well as remove dead skin cells and calluses, leaving your hands and feet looking and feeling smoother and softer. It can also be a great way to take a break from your busy schedule and pamper yourself.
Massage is another great way to relieve stress and tension, and can help to improve circulation, reduce muscle soreness and stiffness, and promote relaxation. Regular massage treatments can also have a positive impact on your mental health, helping to reduce anxiety and improve mood.
It's important to prioritize self-care and make time for these types of treatments on a regular basis. Depending on your schedule and budget, you may choose to get a manicure, pedicure, or massage every week, every few weeks, or on a monthly basis. Be sure to communicate with your service provider about your preferences and any specific needs or concerns you may have.
Overall, regular manicure, pedicure, and massage treatments can be a great way to take care of your body and mind, and help you to feel your best.